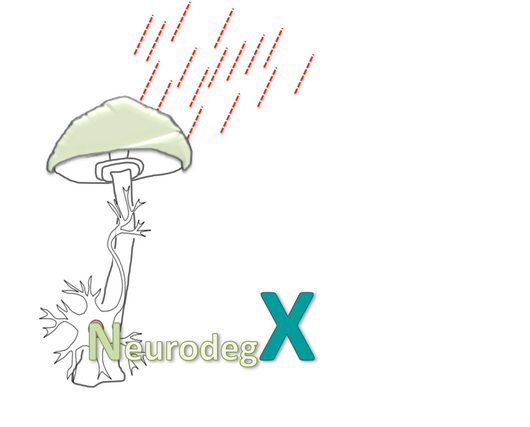 The NeurodegX project aims at the identification of novel drugs and mechanisms of action for the treatment of neurodegenerative diseases.
A consortium of biotechnologically, cell-biologically and biomedically oriented scientists from three universities (HS Kaiserslautern, JGU Mainz, TUKaiserslautern) is working on the identification, isolation, characterization and modification of potentially neuroprotective substances from fungi and cyanobacteria (link available here: Why fungi and cyanobacteria).
NeurodegX is a research college funded by the state of Rhineland-Palatinate and the participating universities. The aim of the research college is the joint education of outstanding students within the project.
With increasing life expectancy, neurodegenerative diseases represent an increasing burden and thus an increasingly significant cost factor for the health care system. It is already foreseeable today that due to the very different genetic and abiotic risk factors, a targeted personalized treatment of patients will be necessary.
A common feature of neurodegenerative diseases is damage to nerve cells and thus the loss of cognitive, motor or sensory abilities.
The causes of this selective vulnerability of nerve cells are still not sufficiently understood to enable safe therapeutic intervention. Among other things, an increase in oxidative stress (ROS, reactive oxygen species) or an inflammatory component is being discussed. Anti-inflammatory and antioxidative substances could, if used in time, significantly influence the onset and course of the disease. Additionally, neurosupportive substances (e.g. neurotrophic) can support the genesis of neurons and the formation of new synapses. This therapeutic triad is the centre of the research college.
In the planned project we want to investigate the influence of a number of already isolated and yet to be isolated active substances from fungi and cyanobacteria on the pathogenesis of neurodegenerative diseases in the central (CNS) and enteric nervous system (ENS). (Here link: Why intestine?)