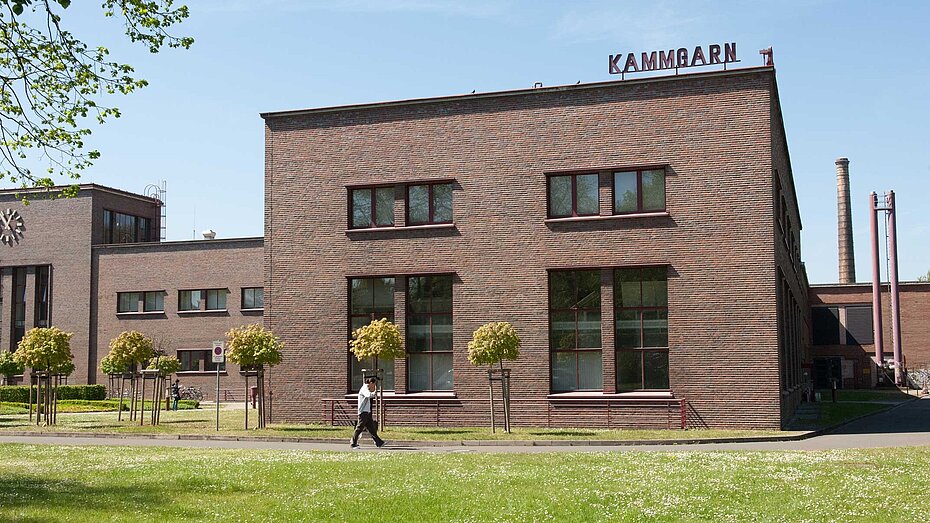 A familiar atmosphere and short distances characterize the inner-city campus at Kaiserslautern. It was built as a conversion project on a prominent industrial wasteland and is home to approximately 2700 students in the departments of Applied Engineering and Building and Design.
More than 40 laboratories in applied engineering, a large laboratory hall in civil engineering, workshops and state-of-the-art multimedia laboratories ensure practical studies.
The newly designed campus with up-to-date PC pools, a light-flooded, well-equipped library, a cafeteria with an attractive outdoor seating area and watercourses along the entire campus ensure pleasant study conditions in addition to the good supervision ratio.
The affordable living space, the low cost of living that applies to all locations, and the attractive cultural, recreational, and shopping offerings of the city of Kaiserslautern, which is located in the UNESCO Biosphere Reserve Pfälzerwald-Nordvogesen, also speak in favor of studying in the Palatinate metropolis. Here, nature lovers and recreational athletes with nature experiences at the highest level get their money's worth as well as globetrotters: By train, you can reach Paris in 2.5 hours and Europe's largest airport in Frankfurt am Main in 1.5 hours.
Getting to the Campus Kammgarn
Coming from Mannheim on the A6, take the Kaiserslautern Centrum exit and turn into Mainzer Straße. After about 3.5km turn left into Mühlstraße, then immediately right into Schoenstraße, at the beginning of which is Campus Kammgarn.
The parking spaces at Campus Kammgarn are reserved for students and staff. Only students with a student ID card and employees with an employee ID card or a key to the underground parking garage have access. Parking without restricted access is available at the Campus Morlauterer Straße (approx. 10 min. walk to Campus Kammgarn). Paid parking is available in the immediate vicinity of the Kammgarn Campus in Meuthstraße with access via Mühlstraße or near the Kulturzentrum Kammgarn (access via Lauterstraße or Forellenstraße - follow the signs "Gartenschau" or "Kulturzentrum Kammgarn").
From Kaiserslautern main station take bus line 102, 105, 107 or 108 to the bus stop "Mühlstraße".
Campus map / Location map
Campus Kammgarn
Address
University of Kaiserslautern
Schoenstr. 11
67659 Kaiserslautern
Phone: +49 (0)631/3724-0
Fax: +49 (0)631/3724-2105
Email: presse(at)hs-kl(dot)de
Directions to the Campus Morlauterer Straße
Coming from Mannheim on the A6, take the Kaiserslautern Centrum exit onto Mainzer Straße, which becomes Ludwigsstraße. At the height of the Pfalztheater turn right into Benzinoring. Follow the road and turn left into Morlauterer Straße. The university is located on the crest of the hill on the left side.
From Kaiserslautern main station, take bus line 102 in the direction of Sonnenberg and get off at "Fliegerstraße" or "Fachhochschule Morlauterer Straße".
Campus map / Location map
Campus Morlauterer Straße
Adress
University of Kaiserslautern
Morlauterer Str. 31
67657 Kaiserslautern
Phone: +49 (0)631/3724-0
Fax: +49 (0)631/3724-2105