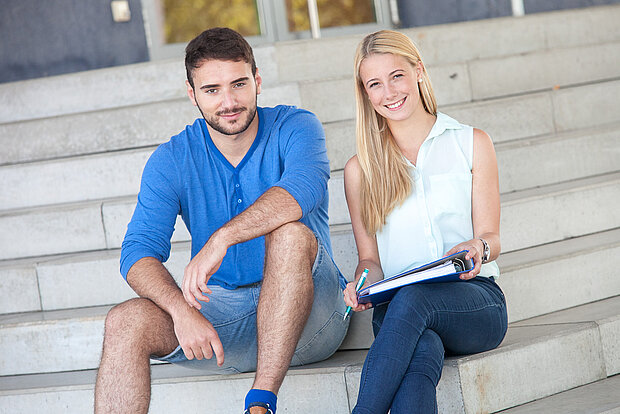 On the following pages, we have compiled a number of helpful information for your studies. How does registering for an exam work? How can I have my achievements from a previous course of study recognized? Here, you can find answers to these questions and similar ones you may have during the course of your studies.
Student Secretariat or Examination Office?
You will often come into contact with two departments during your studies: the Studierendensekretariat [Student Secretariat] and the Prüfungsamt [Examination Office]. For any questions related to your course, please contact the Studierendensekretariat for your campus. There, you can submit your application documents and process your enrollment. For any questions on exam regulations, registering for an exam, reporting illness, written exams, and any other related topic, the Prüfungsamt can offer assistance.
Student ID smart card
At all HS Kaiserslautern locations, your student ID will be in the form of a multi-functional smart card.
Enrollment certificates
As a student at our university, you can simply print out your enrollment certificates yourself during your studies.