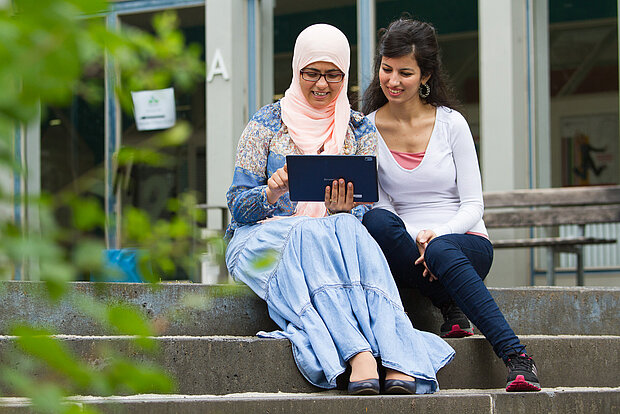 We guide you to study
The Internationales Studienkolleg of the Kaiserslautern University of Applied Sciences (ISK) is a central institution within the Kaiserslautern UAS and supports all universities - universities of applied sciences and universities - in Rhineland-Palatinate by preparing international prospective students for university studies in Germany.
The target group are prospective students with foreign educational certificates who have an indirect university entrance qualification and therefore have to pass the assessment test "Feststellungsprüfung".
Specifically, we offer preparation courses for the assessment test "Feststellungsprüfung" with a focus on the following topics:
We do NOT offer German or integration courses for international prospective students.
The course lasts only 1 semester
Entry into universities and universities of applied sciences
No tuition fees
Small group teaching
Online courses for German and mathematics in preparation for the entrance examination
Entrance examination in Kaiserslautern and in selected locations abroad
All news are accessable in German language. Please change the language at the top of the page to German.