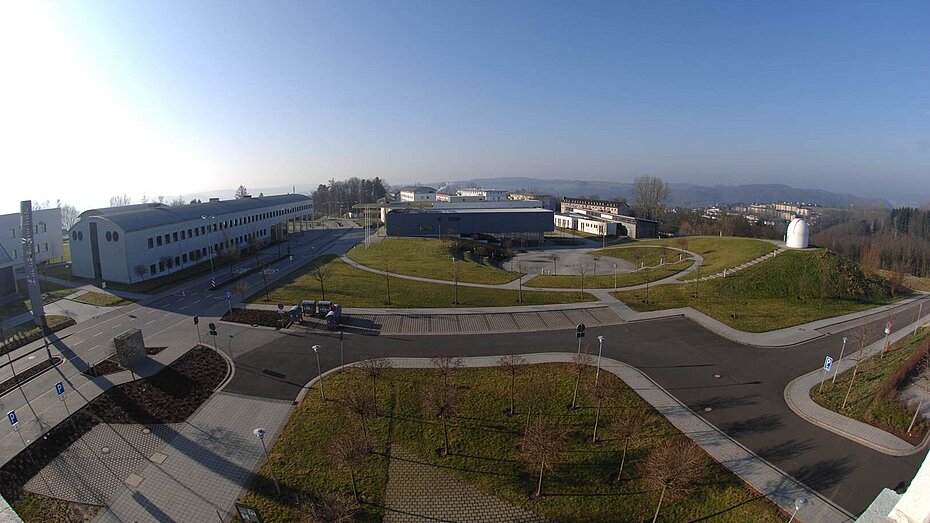 The Zweibrücken campus with 2600 students is the youngest location of the university. Modern buildings and high-tech equipment, such as the clean room, meet the highest standards. The campus concept in Zweibrücken, where living and studying form one unit, promotes the community of students not only in their studies but also in their free time. The campus parties in Zweibrücken have long been a cult event, as have the Star Trek lectures, which attract a considerable number of fans nationwide.
The courses offered at the Zweibrücken campus include a wide variety of bachelor's, master's and continuing education programs in the fields of business administration and management, computer science, micro- and nanotechnology, and the life sciences.
The city of 35,000 inhabitants is an industrial and business location with the largest outlet center in Germany. The proximity to France as well as a comprehensive nature, leisure and cultural offer with cycling and hiking area, swimming pools, ice rink, climbing center, tennis and squash hall and much more promise variety outside the campus.
How to get to the Zweibrücken Campus
Coming from the A8 from the Neunkirchen intersection, take exit 31 Zweibrücken/Ernstweiler in the direction of Zweibrücken/Bubenhausen. Then turn left onto Lanzstraße. At the traffic circle take the 2nd exit onto Gottlieb-Daimler-Straße and then turn right onto Homburger Straße. After approx. 1.5km keep left and follow Landstuhler Straße. After approx. 1 km pass the traffic circle, you are now in Amerikastraße.
Campus map / Location map
Campus Zweibrücken
Address
University of Kaiserslautern
Amerikastr. 1
66482 Zweibrücken
Phone: +49 (0)631/3724-0
Fax: +49 (0)631/3724-5105
Email: presse(at)hs-kl(dot)de