HelloWorld@HSKL is a project for the internationalization of the Kaiserslautern University of Applied Sciences funded by the BMBF and DAAD within the framework of HAW.International.
Who are our target groups?
HelloWorld@HSKL is aimed at all members of the Kaiserslautern University of Applied Sciences: students, lecturers, and staff.
With HelloWorld@HSKL, the strategic anchoring of internationalization at the university is aimed at and thus an increased opening to the region and abroad – in line with the motto "From the World to the Palatinate – From the Palatinate to the World". On the one hand, international mobility is to be promoted, on the other hand, intercultural experiences are to be made possible, initially even without a stay abroad.
How do we achieve these goals?
The strengthening of internationalization at the Kaiserslautern University of Applied Sciences is to be achieved through a number of measures:
Writing of an internationalization strategy involving all stakeholders of the university
Compilation of "Integrated Semesters Abroad" to facilitate a stay abroad and recognition of the work done abroad in all attendance courses
Organization and implementation of international staff training for teachers and employees
Initiation of new and expansion of existing university partnerships
Introduction and expansion of "eBuddies" to prepare international students for their stay at the university
Promotion of language skills
Expansion of online preparatory courses (mathematics)
Provision of practical eLaboratory exercises from the MINT area
HelloWorld up-to-date
Internationalization strategy
Where are we going? - A strategy for all university members.
The Internationalization Strategy 2030 of the Kaiserslautern University of Applied Sciences is available in our intern network.
Integrated Semesters Abroad
We make it easy for our students!
Stays abroad are integrated into their regular studies.
The recognition of achievements achieved at partner universities is guaranteed.
Individual adjustments are possible.
International Staff Training
Our Best Practice Days offer:
Exchange of experience with international colleagues
Discussions about university topics and your own everyday work
Learning from each other and laughing together
Through HelloWorld@HSKL, staff training is institutionalized, offered at regular intervals and more closely aligned to the specific interests of teachers and employees.
More than 100 partner universities offer a wide range of options for stays abroad.
Online preparatory course German
Learn German - Accomplish your studies
The international students of the Kaiserslautern University of Applied Sciences are offered digital learning opportunities in the field of German as a foreign language at different levels, so that they can improve their language skills independently.
eLaboratories from the MINT area
Experiment virtually and learn from it!
This is what eLabs in the fields of physics, biology & chemistry, and engineering sciences make possible for our students. For (international) students some digital experiments are provided in English.
Light Microscopic Microstructure Analysis on Hypoeutectoid Steels (work in progress)
FAQ for international students
The most important questions about studying at Kaiserslautern University of Applied Sciences are answered in a compact way for the incoming target group - participants of the International Studienkolleg, visiting or Erasmus students as well as degree-seeking students.
We provide up-to-date information material for students, lecturers and employees of Kaiserslautern University of Applied Sciences on the topic of internationalisation as well as interesting facts for our guests. Here are some examples:
Project management team:
Prof. Dr.-Ing. Albert Meij, Department Applied Engineering
Daniela Fleuren, Head of Department International Relations and Languages
Prof. Dr.-Ing. Marc Illgen, Department of Building and Design
Prof. Dr.-Ing. Luisa Medina, Department of Applied Logistics and Polymer Sciences
The makers:
Marisa Könitz, M.A.

Campus Kaiserslautern (AING)
Dipl.-Ing. (FH) Maria Winkler

Campus Kaiserslautern (BG)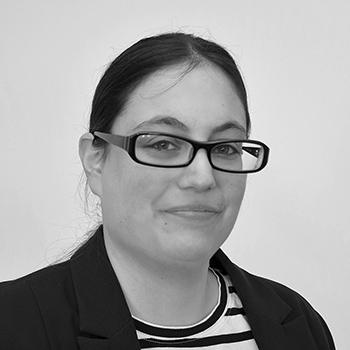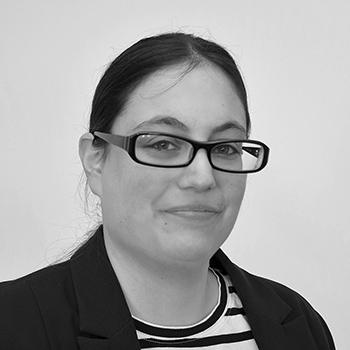 Alexandra Ecker, M.A.

Campus Pirmasens
Isabel van Weel

Campus Zweibrücken