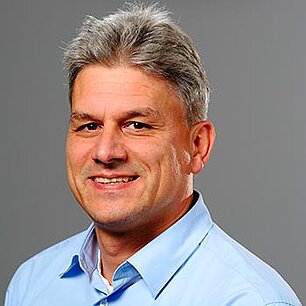 Prof. Dr. Christian Armbruster
1997 - 2001: Fondsmanager bei Bayrische Landesbank, München
2001 - 2003: Senior Fondsmanager bei Activest, München
seit 2003: Professor für Finanzdienstleistungen, Campus Zweibrücken
Telefon: (0631) / 3724 - 5258
Mail: christian.armbruster(at)hs-kl(dot)de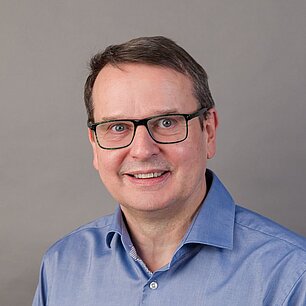 Studium der BWL an der Julius-Maximilian Universität Würzburg, Operations Research an der Cornell University in New York, Promotion an der Goethe Universität Frankfurt
seit 1995: Professor für Finanzdienstleistungen, Campus Zweibrücken
Berufserfahrung bei:
J. P. Morgan, Deutsche Bundesbank, McKinsey & Comp.
Telefon: (0631) / 3724 - 5215
Mail: juergen.bott(at)hs-kl(dot)de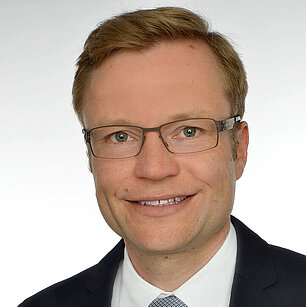 Prof. Dr. Dennis Heitmann
2020 bis heute: Professur für Versicherungsbetriebslehre, Campus Zweibrücken
2017 bis 2020: Professor für quantitative Methoden, Berlin Business School - Campus Hamburg
2014 bis 2017: Spezialist im Asset Liability Management; LVM a.G., Münster
2013 bis 2014: Referent im Enterprise Risk Management, Generali Deutschland Holding AG, Köln
2008 bis 2013: Doktorand der internationalen Graduiertenschule BiGSEM (Bielefeld Graduate School of Economics and Management), Erfolgreicher Abschluss mit Spezialisierung Industrial Organization, Universität Bielefeld und Urbino
2008 bis 2013: Wissenschaftlicher Mitarbeiter am Lehrstuhl für Wirtschaftstheorie und Computational Economics, Promotion zum Dr. rer. pol., Universität Bielefeld
Bis 2008: Studium der Wirtschaftsmathematik, Dipl.-Wirt.Math.
Telefon: (0631) / 3724 - 5234
Mail: dennis.heitmann(at)hs-kl(dot)de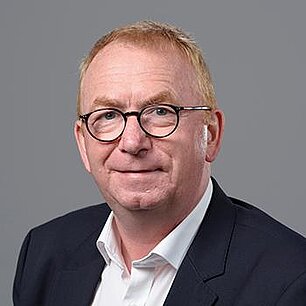 1982 – 1984: Bankhaus Löbbecke & Co., Braunschweig
1984 – 1989: Studium der VWL in Göttingen und Würzburg
1990 – 1997: Deutsche Bundesbank, Frankfurt am Main
seit 1997: Professor für Finanzdienstleistungen, Campus Zweibrücken
Telefon: (0631) / 3724 - 5260
Mail: matthias.herbst(at)hs-kl(dot)de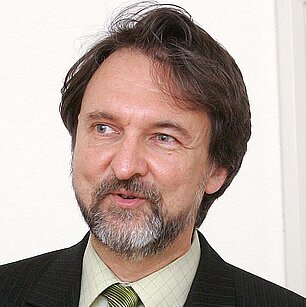 bis 1986: Studium der Betriebswirtschaftslehre an den Universitäten Mannheim und Paris I (Sorbonne-Panthéon), Promotion zum Dr. rer. pol. an der Universität Mannheim
1987 - 1999: Mitglied der Vorstände in- und ausländischer Tochtergesellschaften der DBV Winterthur Versicherungen in Brüssel, Nürnberg, Hamburg und Utrecht
seit 1999: Professor für Versicherungsbetriebslehre, Campus Zweibrücken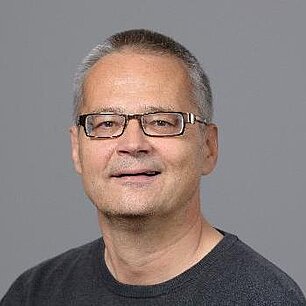 1979 - 1986: Studium der Versicherungsmathematik an der Universität Hamburg
1986 - 1993: Wissenschaftlicher Assistent an der Technischen Universität Karlsruhe mit Promotion zum Dr. rer. pol.
1993 - 1998: Produktentwickler bei Karlsruher Lebensversicherung, Karlsruhe
1998 - 2000: Abteilungsleiter Produkttechnik – Personenversicherung, Cosmos Direkt Versicherung, Saarbrücken
seit 2000: Professor für Finanzdienstleistungen, Campus Zweibrücken
Telefon: (0631) / 3724 - 5232
Mail: klaus.schröter@hs-kl.de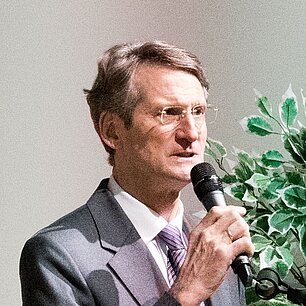 Robert Baresel (Dipl.-Kfm.)
Ab 1960: Allianz Generalagentur
1977 - 1984: OVA Versicherungen
1984 - 1999: R+V Versicherung
1999 - 2007: Mitglied des Vorstandes bei UKV Krankenversicherung und VKB Versicherungskammer Bayern
2007 - 2012: Vorstandsvorsitzender LVM Versicherung
seit 2011: Lehrbeauftragter für Finanzdienstleitungen, Campus Zweibrücken
Telefon: (0631) / 3724 - 5232
Mail: robert.baresel(at)hs-kl(dot)de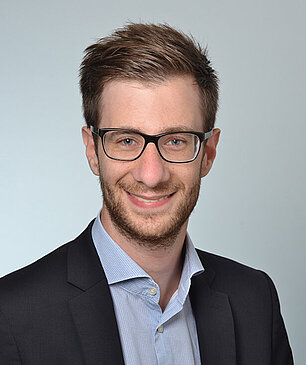 Master of Arts (M.A.)
Wissenschaftlicher Mitarbeiter
Tel.: +49 (0) 631 3724-5898
Mail: Tim.Colberg(at)hs-kl(dot)de
Betreuter Professor: Prof. Dr. Christian Armbruster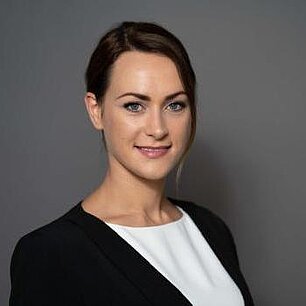 Master of Science (M.Sc.)
Wissenschaftliche Mitarbeiterin
Tel.: +49 (0) 631 3724-5897
Mail: irina.schott(at)hs-kl(dot)de
Betreuter Professor: Prof. Matthias Herbst