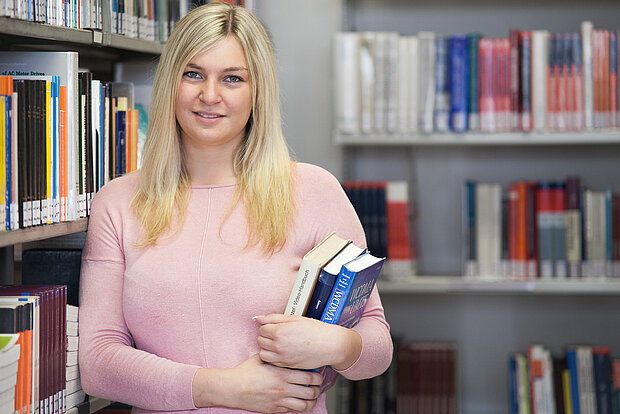 Further Education at the Hochschule Kaiserslautern
Professional training is one of the key tasks for the Hochschule Kaiserslautern, alongside application-oriented teachings.
The professional training courses offered are geared towards people with a first professional qualification who wish to gain new knowledge and skills at university level.
The existing degree courses and other forms of scientific education are largely offered by the Hochschule Kaiserslautern and the affiliated academic institutions as part-time courses for professionals as well.
What is professional training?
Generally, professional training courses require a first professional qualification, for example an apprenticeship or a first degree. The goal of such training at universities is to allow for career progression by expanding upon existing knowledge, abilities, and skills.
Professional training courses are characterized by their level of difficulty. This is influenced by the level of technical expertise involved, which is ensured by imposing suitable requirements on the teaching staff's technical expertise. Scientific methods and current research findings form a part of the education at the Hochschule Kaiserslautern, which illustrates a high level of practical applicability.
What types of professional training courses are offered?
There is usually a formal differentiation between the professional training courses offered and the consecutive Bachelor's and Master's degree courses. Most of the courses can be studied part-time, which allows students to pursue their course of study while continuing to work.
The courses offered result in either an academic qualification (e.g. Bachelor or Master), or a certificate.