Why do we need to promote women?
Here are just three of many reasons:
Since women have begun to work, the GDP of countries worldwide has increased. http://www.strategyand.pwc.com
The share of women working part-time in Rhineland-Palatinate is much higher than for their male counterparts. This limits career opportunities for the women in question.(Information on the state's equality laws)
Unfortunately, there is strong variation in the distribution of men and women in individual professional groups. The more qualifications, responsibility, and management tasks a job requires, the smaller the proportion of women in those jobs in Rhineland-Palatinate.(Federal Statistical Office)
Development of men and women from studying to professorship
This diagram shows the trend of the distribution of men and women from studying to professorship. (Distribution of men and women in science (D08); Source: Federal Statistical Office/RWTH Aachen)
If women have more highly-qualified jobs as predicted, the domestic economic conditions will improve even further, in Germany by 4%. http://www.strategyand.pwc.com/
Women working in full-time positions have more career opportunities. As a result, they are also more motivated. Increasing this motivation is only made possible if women are offered equal opportunities. They must be able to study, work, and research without restriction, as their male counterparts do. As such, women too can have their dream jobs.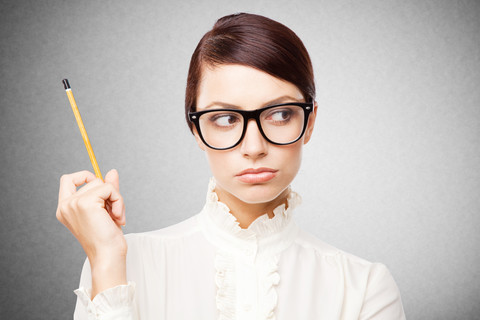 Are you a woman and want to become a university professor?
Save the date:
There is an annual workshop for women on the topic of career options as a university professor. We will announce the date here, and in other places.