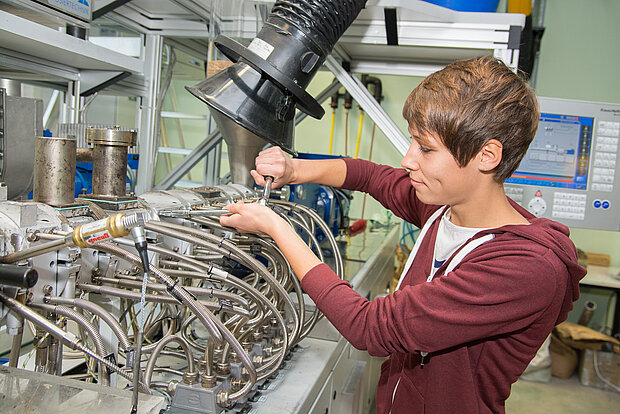 The ideal combination of theory and practice......
With KOSMO, we offer a cooperative study model in close partnership with businesses, which offers students and local businesses the opportunity to get to know one another early on.
KOSMO is a form of dual study with integrated practical phases. The target group includes all students and prospective students who wish to form relationships with companies as early as possible in order to gain practical experience. Students and prospective students also often see KOSMO as an opportunity for further education.
The model is also well suited for international students who wish to stay in Germany for the long term, as most students are offered formal employment in the company after completing their studies.