About the Career Networking Fair
The FiKoM Career Networking Fair is an event hosted by the Hochschule Kaiserslautern. It allows you, as a company, to introduce yourself to the students and graduates of the Hochschule Kaiserslautern and attract potential skilled employees for the future. Find students who can do their internship or write their final thesis with you, and present yourself as an attractive employer.
It takes place once a year, alternating between the Kaiserslautern and Zweibrücken campuses. It is intended for all students from all five faculties, and therefore from all three campuses.
Basic package included for all exhibitors in the participation fee
Booth area of approx. 3m x 2m
Free Wi-Fi access
Power outlet at the booth
Catering on the day of the fair for up to three people (each additional person will cost extra)
Additional optional exhibition equipment available upon request, to be booked using the registration formula
Presentation in the fair catalog and on the internet pages of the Career Networking Fair
Option to present your company on the university's Facebook page
The fee for participating in the FiKoM is €1,071 inc. VAT. For all patrons of the Deutschlandstipendium at the Hochschule Kaiserslautern, who have made a donation in the year of the Career Networking Fair in question, participation is free of charge.
When registering, you will have the option to become a patron of the Deutschlandstipendium scheme. Patrons can choose to donate a full or half Deutschlandstipendium contribution:
A half Deutschlandstipendium contribution equates to a donation of €900 to the Deutschlandstipendium fund, which is used to provide grants to suitable students at the Hochschule Kaiserslautern.

A full Deutschlandstipendium contribution is a donation of €1,800. In making this donation, you may also specify who the recipient of the Deutschlandstipendium should be, (i.e. students of a particular faculty or even a specific degree course), and you can also take part in the selection meetings in an advisory capacity.
It is possible to register using the online form During registration, you can provide information about your company that you would like to be included in your company description.
During registration, you can select the faculties and degree courses that you are particularly interested in finding students and graduates from.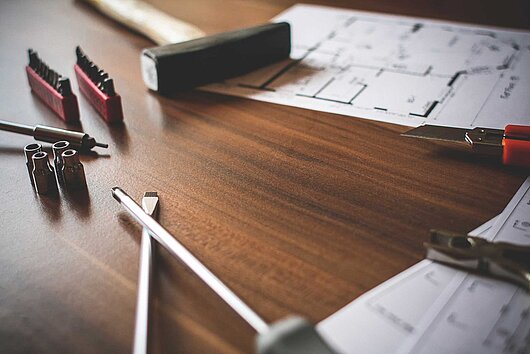 The career fair team encourages students to attend the fair. As such, in addition to interesting companies, we also offer students other services as incentives, such as a job wall with current vacancies, career advice from the university, a fair warm-up session with tips and tricks for targeted self-presentation in the application process, application portfolio checking service, a giveaway of enticing prizes, and much more.