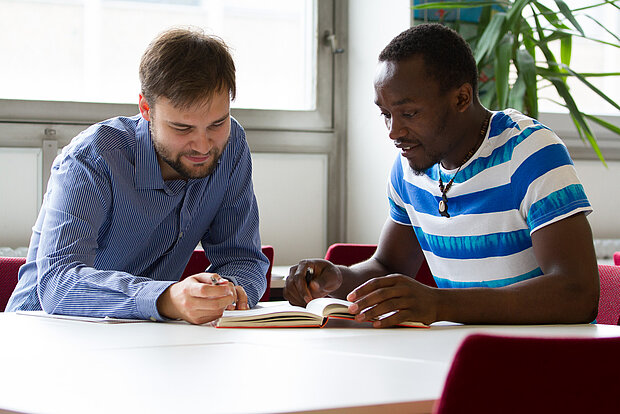 Entry Requirements
Bachelor's degree (210 ECTS or 7 semesters) with good average grades (up to 2.8 in the German grading system) in
Mechanical Engineering
Mechatronics
Industrial Engineering with a focus on Mechanical Engineering
Or a comparable professional qualification (not in the subjects of Electrical Engineering, IT, or Informatics; there must be a connection with Mechanical Engineering)
The Examination Committee may admit applicants who have fewer than 210 ECTS under certain conditions. These conditions may include the recognition of additional Bachelor modules, extra-curricular studies abroad, relevant professional experience after completing a Bachelor's degree, or successful completion of Bachelor's degree course modules at the HS Kaiserslautern. The Examination Committee decides on the conditions on an individual bases. Fulfillment of these conditions must be evidenced by the time you register for your Master's thesis, at the latest.
All applicants whose native language is not German must evidence German skills at A2 level (Goethe certificate or equivalent). This also applies to applicants who have only selected modules taught in English.
Applicants whose native language is not English require good English skills at B2 level, TOEIC Listening 400 and Reading 385, TOEIC Speaking 160 and Writing 150; TOEFL iBT 87, TOEFL ITP 543, IELTS 6.0 or equivalent. (You can find the language test schedule for our Language Center at the Pirmasens campus here.)
Applicants for modules taught in German whose native language is not German require good German skills at C1, TestDaF -4, or DSH-2 level, or equivalent.
You must provide recognized evidence of your language skills that is no older than 24 months.
Applicants with a Bachelor's degree completed in India require an additional 3 years of professional experience and a degree "with distinction". There have been students with a Bachelor's degree from India enrolled in the degree course since it began. Students from India form the largest group of foreign students and make a valuable contribution to campus life and to lectures. However, the large number of applications from India and past experience have shown that it is necessary for us to alter the entry requirements. With this alteration, we wish to achieve a higher ratio of applicants to admitted students and avoid disappointing many motivated and enthusiastic students. Studying in an international environment requires a good mixture of different nationalities, languages, genders, etc. If, in the future, we receive as many applications from another country as we do from India, we will, of course, also alter the entry requirements for these countries as appropriate. We would like to state that these measures were not introduced to discredit the quality of our applicants from India. Like all of our students, they are highly valued and very welcome. We appreciate your understanding.
Evaluation of Applications
Applications are evaluated in mid-December for the summer semester and in the first half of July for the winter semester. The evaluation is based on the applicants' thematic suitability (qualifications), personal suitability (résumé, letter of motivation), and their language skills.
Application Process and Application for Admission
Applications are submitted using an online application process, and after completing the online application, you must submit the relevant documents by mail (application for admission, letter of motivation, certificates, résumé, etc.).
Application deadline: May 31th for the winter semester; December 1st for the summer semester. Only complete applications will be considered. Late submissions are not permitted.
Before filling in the application form, you should definitely read the admission guidelines. They explain what you should pay attention to when filling in the form and what significance the information you provide has for the admission process.
Central Student Secretariat | Tel.: +49 (0)631 / 3724-2270
Tuition Fees
Normally, no tuition fees must be paid. However, you must pay tuition fees if this is your second degree (if you already have a Diploma or Master's). In such cases, tuition fees of €650.00 per semester must be paid in addition to the semester fee.
Funding
The Akademischen Auslandsamt [Academic Foreign Office] provides many funding schemes each year. This includes travel and housing grants for outgoing students, grants for foreign guest students and other DAAD funding schemes. A requirement for applying for funding is that you are already enrolled at the HS Kaiserslautern - University of Applied Sciences and have successfully completed 30 ECTS with us.